Thank you for participating in FunFest! The competition will be IN-PERSON this year and we are looking forward to seeing students from all over Ontario participate. Scroll down to the bottom of this page and use the sign-up wiget to register.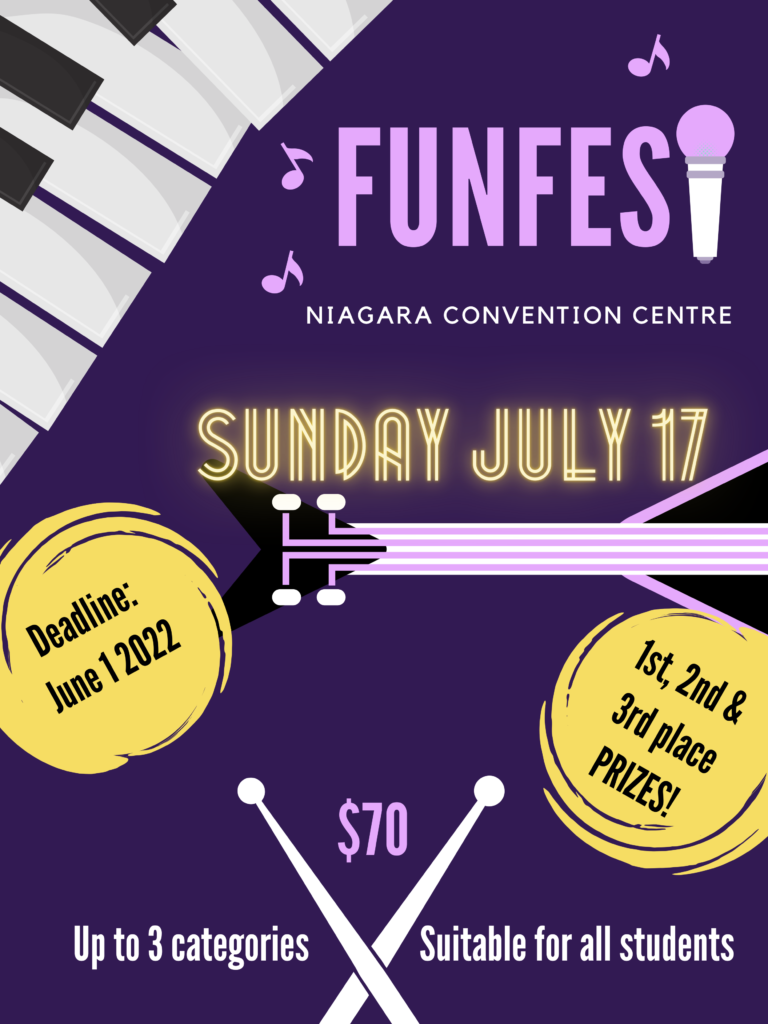 1. FunFest is on Sunday, July 17, 2022
2. The competition will be at the Scotia Bank Convention Centre @ 6815 Stanley Ave, Niagara Falls, ON L2G 3Y9
3. FunFest is an ALL DAY event.
4. There is a $70.00 non-refundable entry fee to participate.
5. Parents and audience members are free!
6. The entry fee includes up to three performances.
7. Once the fee is paid, you're all set! Your teacher will help select the divisions to compete in.
- Click the "Sign Up Today!" button at the bottom of the widget.
- You will see a pop up that says "Already have an account?". Click Log in and use the username and password for the STUDENT that will be signing up.
- Do not register for a new account. Use the account you already have.
- Need help? Contact (905) 878 7090